By Dr Julie Reeves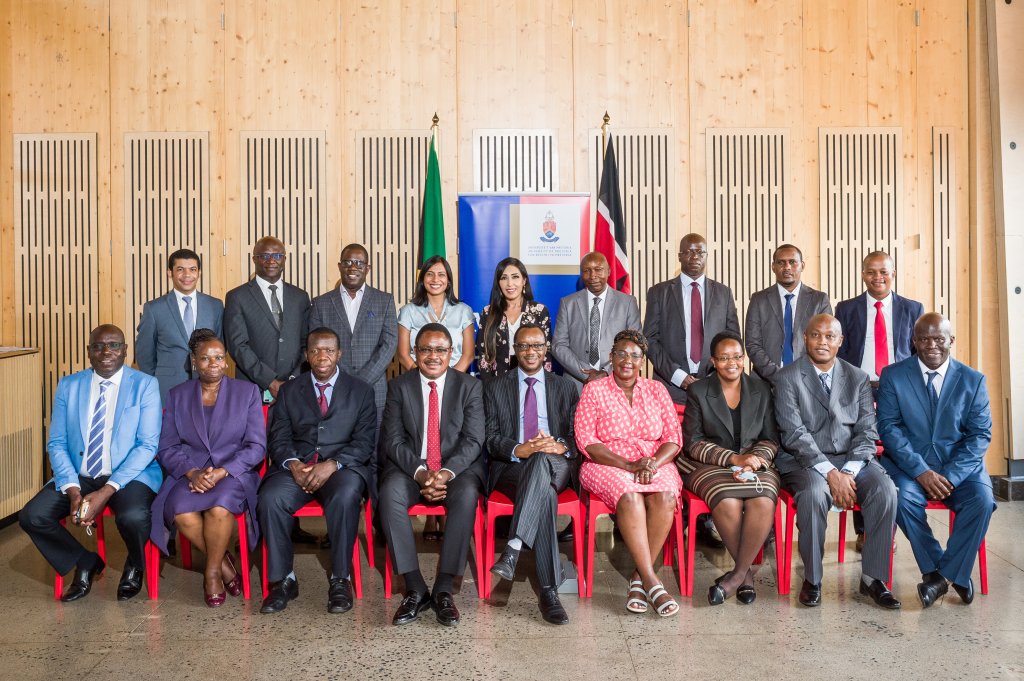 From 14th to 19th February 2022, a high level delegation from the Masinde Muliro University of Science and Technology (MMUST) travelled to South Africa and were hosted by the University of Pretoria (UP) for a benchmarking event. The visit was proposed by BRECcIA Co-I, Mr Kaleb Adamba Mwendwa, and Professor Peter Wisiuba Bukhala, the Director of Research and Postgraduate Support at MMUST. The benchmarking programme was established through Dr Prenitha Sewnarain at SARIMA, the Southern African Research and Innovation Management Association, and Dr Rakeshnie Ramoutar-Prieschl and her team, at the University of Pretoria (UP).
The aim of the visit was to enable MMUST to establish a research management office and was the direct result of the training staff had received by SARIMA. "The very purpose of SARIMA is to bring together research and innovation professionals in Southern Africa, Africa and abroad," Nelisha Naidoo, SARIMA General Manager, noted. "The UP-MMUST benchmarking exercise promotes and facilitates the exchange of best practices between institutions on the continent. It will strengthen our research and innovation ecosystems and capacity in Africa so that research undertaken on the continent is more impactful and efficiently supported, ultimately leading to new local products and services reaching the marketplace that will positively impact our societies and economies."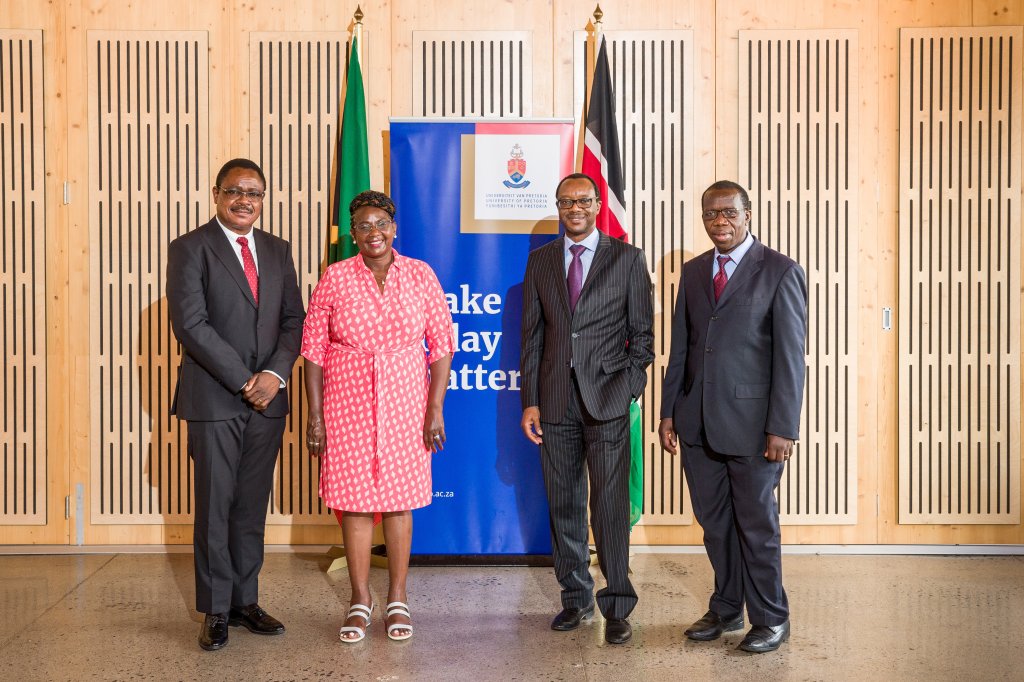 The MMUST delegation was led by Ambassador Simon Nabukwesi, Kenyan Ministry of Education, Principal Secretary of the State Department of University Education and Research; Dr Jane Musangi Mutua, Chair of the MMUST Council; and MMUST Vice-Chancellor Prof Solomon Shibairo. The delegation of ten colleagues received a warm welcome from the Vice-Chancellor and Principal of the University of Pretoria, Professor Tawana Kupe.
During the welcome reception, Prof Kupe highlighted the importance of global partnerships to support institutional capacity building in Africa. "Collaboration and partnerships open up the possibility for leaders to rethink and re-imagine how higher education institutions can collectively mobilise towards strengthening and advancing the research agenda of the continent."
Professor Shibairo echoed his counterpart Professor Kupe's sentiments. "This benchmarking exercise comes at an apt time, when the COVID-19 pandemic has redefined a new way of life. I would like to extend my gratitude to the leadership at UP for their warm hospitality and expertise as well as the support of the implementation partners, SARIMA, BRECcIA and the University of Southampton. We are optimistic that this valuable exercise will widen our perspectives and guide us in repositioning MMUST's strategic priorities in the short and medium term. We have committed to focusing on research as a key pillar in the development of the University."
BRECcIA are proud to be part of this exciting journey and look forward to the recommendations from the benchmarking exercise. We congratulate everyone involved in enabling and supporting the visit, and look forward to seeing future impact and outcomes unfold.