Blogs compiled by Hope Mpata
BRECcIA was able to sponsor places for University of Zimbabwe students at the October 2021 22nd WaterNet/WARFSA/GWPSA Symposium. Read about some of their experiences of the symposium and road trip to and from Vic Falls and their stay at Livingstone Lodge below.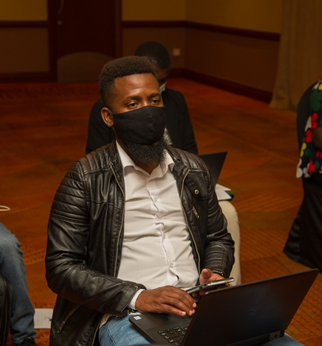 The best way to know how people behave and interact with each other is to put them on a long road trip. It was really stressful after being told how long the journey was going to be, but we managed to stay strong and enjoy our trip. Along the way, we managed to share some ideas as well as telling good and inspiring stories. Not only that but also, we learned how to communicate and build a solid team that is always ready to face the world. It is not always about good news; we ran out of the fuel in the middle of the road where filling stations were found not to have fuel at all. It was at this juncture when good communication skills were used to get help from the truck drivers. The journey was too long and tiresome, but we all managed to get good experience which can not be utilised by anyone using flights, which is knowing different places between Harare and Victoria falls. Indeed, we were welcomed with open arms at the Livingstone lodge where good sanitation and hygiene were the priorities. A very healthy breakfast was always served during our stay. I, therefore thank BRECcIA for giving me such an opportunity.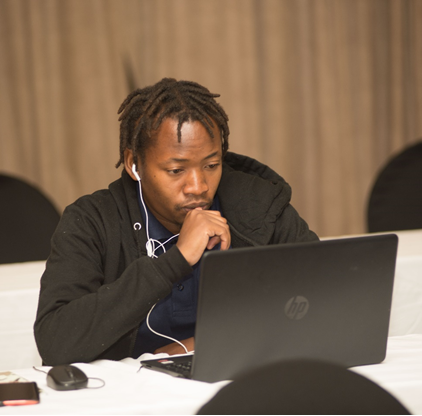 The event was held from 20 to 22 October 2021 and attended by researchers from the science and technology fraternity. From my personal experience the water and ecosystems session had a large following and the overall sit-in on the session was at near full capacity. The knowledge that was passed on was at par-excellence and innovative ideas were shared with researchers. I would hope to see in the near future some of them turn into projects that will be funded, rather than the researchers to create new knowledge that will remain theoretical. The research and academic fraternity however needs to do more in enticing young scientists because that is where the majority of innovation is. Innovation is brought about from problems faced by the millennial, which will breed solutions. However, entirely grateful to BRECcIA for allowing me to present at the BRECcIA Special Session, it was an eye opener and I intend to grow my academic repertoire.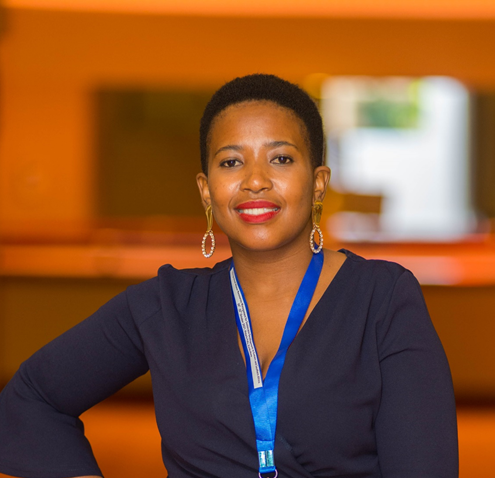 The 22nd WaterNet/GWP/WARFSA Symposium, an international symposium which involves participants from all continents, was this year held in Victoria Falls Zimbabwe with blended physical and virtual participation and attendance. WaterNet and BRECcIA being the lead sponsors for all students which attended physically and virtually.
We presented in different themes which exhumed a lot of water engineering and management ingenuity which attracted interest among the symposium participants which included other scientists & researchers and key stakeholders including government officials and other policy makers. It was a vibrant atmosphere filled with knowledge sharing and networking. A lot of inspiration was also sought in this symposium which is vital especially because we will be working soon. It is important to realise that opportunity meets preparation.
I Ms. Ntombikayise Dhladhla, a Swazi student registered for the MSc in Integrated Water Resources Management (IWRM) student in the same department, won this year's awarded prize for the Outstanding Oral Presentation in the sub-theme: Innovative approaches, practices and technologies for affordable water supply, and sanitation services. The paper on "The Optimization of the Non-Revenue Water Management in The Water Supply System of the Manzini Region, Kingdom Of Eswatini" was jointly authored with her supervisors Eng. Zvikomborero Hoko and Ms. Beverley Nyakutsikwa.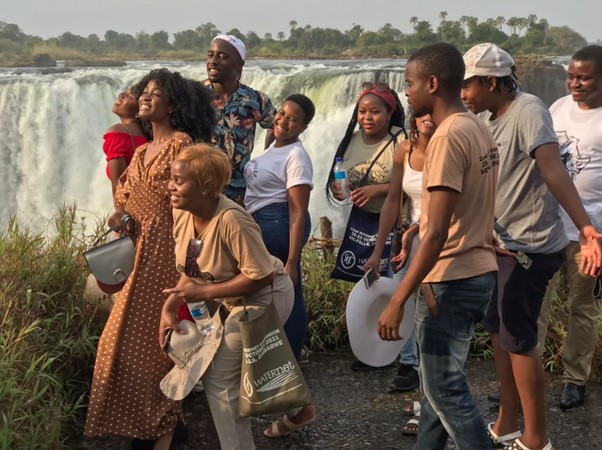 This was absolutely a great platform and also a chance to see Zimbabwe in a different light in terms of tourism. As a foreign student I got to experience the Victoria Falls which is one of the Seven Natural Wonders of the World. It gave the whole conference a different angle to experience which is something I will never forget. We are very thankful for such an opportunity and platform with such a great exposure. Also having met Professor Hubert Savenijie who is one of the founders of WaterNet, it really made everything come full circle. That has to be the one of the biggest highlights of the conference.