In memory of Prof John Obiri (1963 – 2021), Director
Read BRECcIA's testimony to John here.
Prof. John Obiri had over two decades of experiences in research leadership, natural resource management, conflict/disaster risk reduction and environmental conservation in Africa.
He worked for the government, private organisations and universities in four different countries – Kenya, Tanzania and South Africa and the United Kingdom.
John was a member of various global professional organisations and was a trained and practising auditor in ISO 9001/2015 (international quality management standards); and an accredited lead expert in Environmental Impact Assessment (EIA) in Kenya.
Until his passing in 2021, John was the Director of the Directorate of Postgraduate Studies (Graduate School) at MMUST, Kenya. Previously he worked as a Project Manager at the University of Wales, Bangor (UK), Programme Coordinator at University of Natal (South Africa) and Research Officer at the Kenya Forestry Research Institute. His latest research interests were on disaster risk reduction, climate change, research management and the development of early career researchers.


Dr. Edward M. Mugalavai
Dr. Edward M. Mugalavai is an Environmental Earth Scientist. He is currently a Senior Lecturer and Chair of the Department of Disaster Management and Sustainable Development of Masinde Muliro University of Science and Technology (MMUST). He has a PhD in Environmental Earth Sciences and over 13 years teaching experience at University level. He has carried out extensive research on environmental issues biased to Climatology, Climate Variability, Climate Change and Food Security. He has been involved in projects funded both locally and externally as PI and Co-PI. He is a registered Environmental Impact Assessment and Environmental Audit Lead Expert (EIA/EA) and has been involved in numerous projects including World Bank funded projects in western Kenya. He has undertaken several international trainings in research management. He's registered under the following pages on ResearchGate and Google Scholar. Researcher ID: AAH-8980-2021 (Publons); ORCID: https://orcid.org/0000-0001-5289-8180.
Kaleb Mwendwa Adamba, Senior Lecturer and Director
Kaleb is a trained Forester (Bsc. Forestry, MPhil. Forestry/Soil Science) and has a Postgraduate Diploma in Education with extensive skills in Agroforestry, Soil Science, Disaster Management and Marine Sciences. Ideally Kaleb would like to contribute to the project in terms of Publications, Resilience Research, Disaster Risk Assessments, networking skills and lessons learnt through varied research experiences. He has been working as a research scientist for 14 years with Kenya Forestry Research Institute (KEFRI), International Organisations, as well as Community Mobilization and\or Stakeholder Engagements, training others especially in Participatory Research Methods. He is involved in teaching a range of courses at both Graduate and Undergraduate levels: examples include: Fundamentals of GIS, Global Climate change & Africa, Management & Conservation of Tropical Forests, Ecology, Conservation & Management, EIA, Environmental Education, Techniques in Bioresources Management, Forests and Wildlife, Ecotourism, Biodiversity & Ecology. Kaleb is a Fellow of International Atomic Energy Agency/FAO, American Association of Geographers and the International Ocean Institute.
Dr. Namenya Daniel Naburi, Post Doctorate Research Fellow
Dr. Namenya Daniel Naburi, Disaster Management and Sustainable Development enthusiast, is currently a Post Doctorate Research Fellow with the BRECcIA project. Namenya over the past 10 years has been involved in various research projects in environment, social development, governance, public participation and decentralised public administration applying qualitative and quantitative research methods. He has vast experience as an environment and development research consultant for various international non-governmental organisations and government of Kenya donor-funded projects in the Arid and Semi-Arid Lands of Kenya. He has also successfully implemented research projects in Kenya, Ethiopia and Tanzania. His research interest in BRECcIA project is on the analysis of trends in climate change, land use and cover changes, watershed governance and its implications on food security, with special interest to measurable indicators of adaptive capacity, governance and co-management.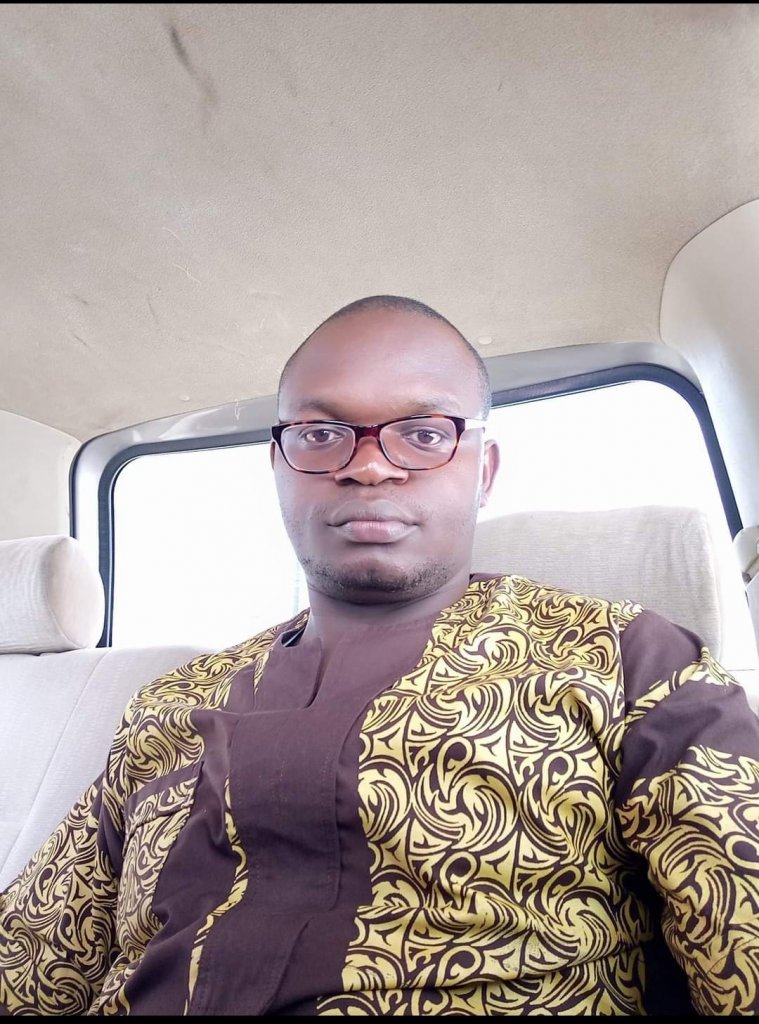 Dr. Humphrey Agevi
Dr. Humphrey Agevi PhD holds a PhD in Environmental Biology (Moi University), Msc. Environmental Biology and Bachelor of Education Science (Biology and Chemistry option) both from Masinde Muliro University of Science and Technology (MMUST). His research interests revolves around climate change science with emphasis on climate change mitigation and adaptation options. He is a lecturer teaching both undergraduates and postgraduate students in the area of environmental Science and Natural Resources Management. Among subjects he teaches are: Agroforestry, Invasive species management, ecological restoration, Environmental law and so on. He has been invloved in a number of multidisciplinary research in the area of climate change key among them the UNEP/AGRA funded project in western Kenya. Currently he is undertaking a research to help determine how functions and operations within MMUST contributes towards carbon management and sustaianble university. He is also involved in the review of curriculum and development of new programmes in his field of expertise. Dr. Agevi is a key contributor to the development of several national and international peer-reviewed journals, books, conference papers, proceedings and presentations. He is also a Reviewer of several journals including: Journal of Health and Environmental Research (JHER), Journal of Tropical and Sub-Tropical Ecosystem and Journal of Environment and Sustainability. Dr Agevi would like to contribute to the project in areas of publications, research resiliency, networking capabilities invasive species and capacity building. He is a member of the African Forest forum (AFF), Kenya Forest Society (KFS), British ecological Society (BES) among others